Organising a children's birthday party can be a pretty daunting task – especially when it comes to the catering. Parents know that children are notoriously fussy eaters who change their minds constantly. However, with the right menu and a touch of creativity, you can turn a potentially stressful event into a delicious success.
At Hog Roast Maxstoke, we've mastered the art of catering to kids, and we recently had the opportunity to showcase our skills at a memorable 10th birthday party.
Nestled in the heart of the countryside, this recent event was a whirlwind of fun-filled activities that left the kids both exhilarated and ravenous. From archery to fencing, the young attendees worked up hearty appetites like never before. Enter Hog Roast Maxstoke, whose expert catering team, under the leadership of the talented Jon, effortlessly turned this hungry horde into a delighted and satisfied group of young food enthusiasts.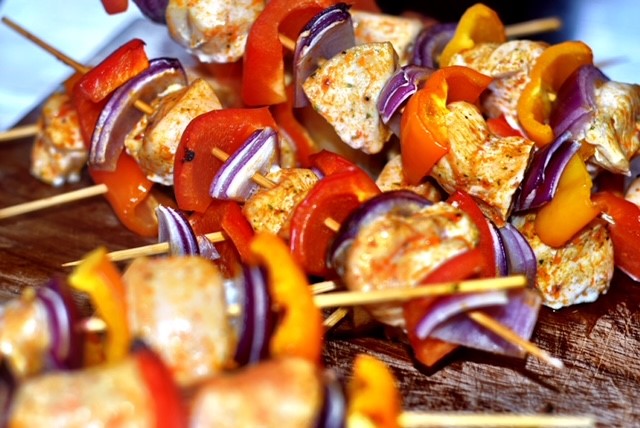 Our secret weapon? A meticulously crafted BBQ menu that catered to every taste bud. The spread featured a delicious assortment of options, including beef burgers oozing with melting cheese, gourmet sausages bursting with flavour, tender chicken kebabs, marinated ribs that practically fell off the bone, veggie burgers for the plant-based guests, and meat-free sausages that satisfied even the pickiest eaters.
To complement the main course, we offered pasta salad, a seasonal green leaf salad bursting with freshness, and freshly made chips that were a hit with everyone. The key to our success was not just in the quality and variety of the food but also in the friendly and efficient service provided by our team.
The result? 30 happy and contented children, their plates wiped clean and their smiles reflecting the sheer delight of the experience. Marissa, Dean's thoughtful and concerned mother, breathed a sigh of relief as she watched the children relish every bite. Her worries about meeting everyone's dietary needs had vanished, all thanks to Hog Roast Maxstoke's culinary talents.
So, you see, catering for kids doesn't have to be a headache! With the right team and a menu that caters to their tastes, you can turn any birthday party into an unforgettable culinary experience. At Hog Roast Maxstoke, we take pride in making sure that kids and adults alike leave the table with happy, full bellies and smiles on their faces!