You're getting married, congratulations! You are about to experience the happiest, most magical day of your life. To make the day even more special may we offer The Spitting Pig Warwickshire wedding service. Your wedding breakfast is the first meal you will share together as a married couple so get off to a great start and make it unforgettable. We have the best selection of wedding menus and whatever your taste and budget may be we have got it covered. If you want a simple and relaxed sit down meal then we can provide the tastiest options. Melt in the mouth roasted meats with the perfect side dishes will really go down a treat. At the other end of the scale we can make your wedding feast as luxurious and elaborate as you wish. Enjoy four or more mouth watering courses if you desire.
Perhaps your wedding day is less formal and you require catering for an evening buffet? Again this is something we can cater for with a range of perfect hot buffet options. Treat your loved ones to a hog roast, sizzling barbecue or unbeatable bacon and sausage barms. Whatever you have in mind for the big day we can meet your needs. We can make your wedding menu dreams come true so let us know exactly what you want and your wish is our command! This is one day you will remember for the rest of your life so make sure every aspect of the day is positive. We can take care of the food and make everything perfect leaving you to enjoy the unbelievable taste sensation of your wedding meal.
We have vast experience in the wedding catering industry. Wedding days are one of our favourite types of catering jobs. This is because the day is always such an exciting and joyous occasion. Its great to see everybody in high spirits really celebrating the day as they devour the tremendous spread we have put on. As we take time to get to know our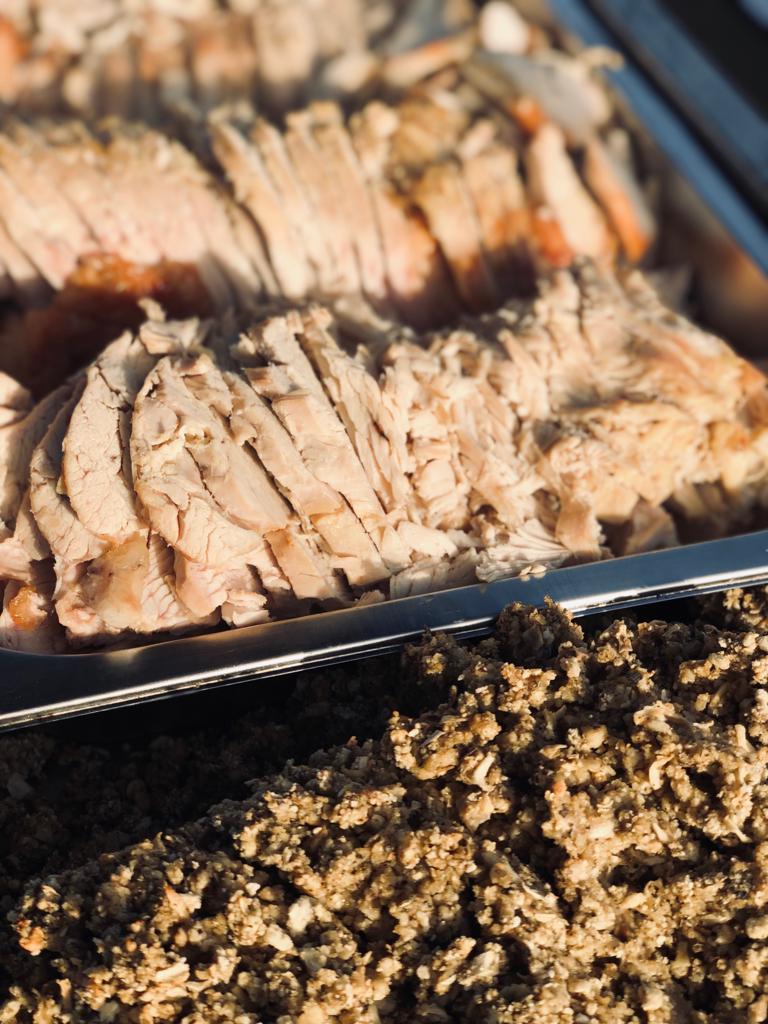 customers and work closely with them in the run up to the wedding, sometimes when the big day arrives it feels like we are attending the wedding of old friends. We have developed a brilliant reputation in the Warwickshire wedding catering industry this is because we deliver amazing food and unbeatable service all over the region. Our clients are always left more than happy with their wedding day packages. Why not get in touch today and find out what we can do for you and your partner. We are more than happy to discuss the different options with you and make sure you select the right package.
Back To Menus