Welcome to Spitting Pig Warwickshire, the number one choice for party catering and hog roast catering or for corporate celebrations. Regardless of the occasion that you are planning we have the catering solution you have been looking for. We are the original Hog Roast Nuneaton caterers who guarantee to only use fresh, quality produce for your all important event. By adhering to our high standards we ensure to deliver an unforgettable hog roast experience for you and your guests.
When it comes to event catering in Warwickshire, the Spitting Pig Warwickshire team have practically done it all. From large outdoor wedding receptions and local festivals to stylish corporate events, office parties and smaller family celebrations, we are experienced in providing optimum catering solutions for any occasion in Warwickshire. Our specialist hog roast chefs and expert event caterers are the best in our field and every member of our team is committed to delivering an exceptional level of service and fantastic food that is a big hit with everyone. Both the way we prepare our food in full view of our diners and the end result never fails to impress at any event and if you want to best hog roast experience in the county, we are able to provide it.
Hog Roast Warwick Events


A hog roast can do many things for a party, not least of which is the famed hog roasted food that we serve at every event, but just as important for a wedding is the theatrical showpiece that is a scrumptious hog roast being cooked by our machines. There's nothing more apt for your celebration than big catering, and that's what a hog roast at an event is. A hog roast Kenilworth mirrors the significance and grandeur of your wedding. For the last few years Spitting Pig Warwickshire has been expanding in size and popularity because more and more people are witnessing our admirable services and recommending us to their friends. Hog Roast Warwick went viral long before the days of Youtube and Twitter.
A Traditional Catering Experience
Hog roasts go down well at all corporate events, it doesn't matter the size or location of your event because we have menus to suit everyone's budget and preference. We revel in events small and big, an office party with 50 people is no different to us than a family fun day with 500 people, all that matters is good food and we're good for cooking plenty of it. Spitting Pig Warwickshire can cater indoors and outdoors, the experience we have is wide-ranging, we've mastered every hog roast Coventry alternative and guarantee a succulent pig, chicken, lamb or beef roast under all circumstances.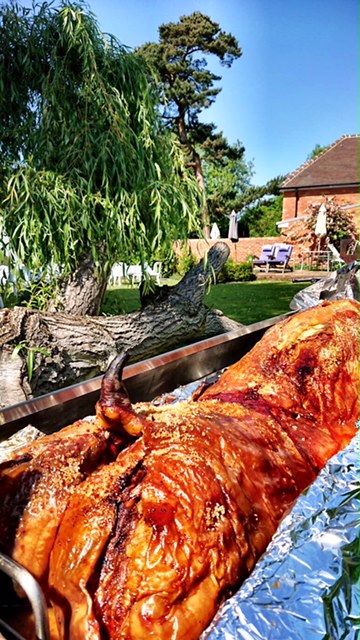 Some events have been held in around Warwick, Coventry, Nuneaton, Stratford Upon Avon, Rugby, Bromsgrove, Coleshill, Leamington Spa, and Shipton on Stour. A hog roast Warwick event is a fantastic focal point for any party, but if you're worried about being upstaged by our awesome hog roast service we can cook out of sight and out of mind. We prefer giving events the visual presence we so often speak about, but more than anything we value our customers and their event preferences, which is why we're so happy to make alterations to our service to make your event visions realised.
All dishes served at your event are prepared fresh on-site, and that's true for every menu. When finished catering at your hog roast in Coventry and your guests have finished the food, we'll clear away rubbish in a discrete manner and take it off-site. We're always conscious of this process and are extraordinarily quiet, so as not to cause a distraction while leaving.
Spitting Pig Warwickshire is a name that's synonymous with fine catering, particularly hog roast Warwick catering. You can't ask about catering in Warwick without somebody bringing our name up, because we've catered at so many events weddings in particular and everyone who's sampled our hog roast Coventry, whether customers or guests, loves our juicy roasted hogs.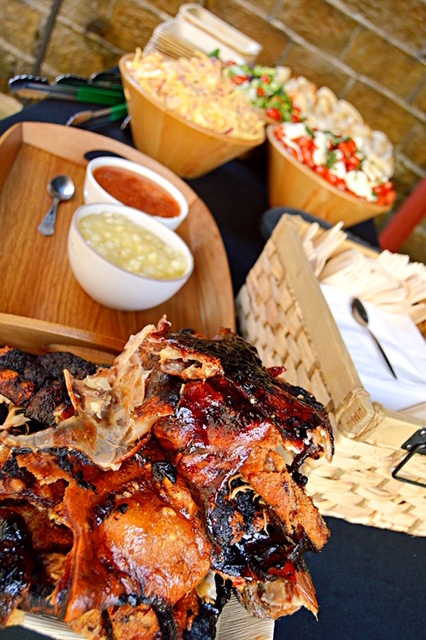 For the Spitting Pig Warwickshire team, no two events we cater for are the same and neither are our menus. Our catering packages are not set in stone and we are always open to taking your preferences and ideas on board before we finalise your perfect menu. Whilst a great deal of our clients love our diverse event menus just as they are, we are happy to make any bespoke additions or alterations so that every dish is perfect for your day and any guests with different dietary needs are accommodated. We can offer you a unique menu for any event that will be tailored to suit your requirements perfectly.
Sometimes, for example, people like to add additional food or two – whether canapes or main meal – for their event, to give their guests even more choice and really cater to everybody's taste, because that's what Hog Roast Warwickshire is about, making a hog roast in Redditch that's suitable for everybody.
As you will see from the wide range of alternative options across all of our menus, we cater very effectively for different diets. We offer a whole host of vegetarian and vegan dishes alongside our various meat options, and we invest just as much time and effort into making our meat-free dishes equally as tasty and satisfying for our diners who require alternative food choices. If any of your guests have particular requirements or food intolerances, all you need to do is let us know when we are planning your menu and we will make sure their needs are met, and that their meal is just as enticing as everyone else's.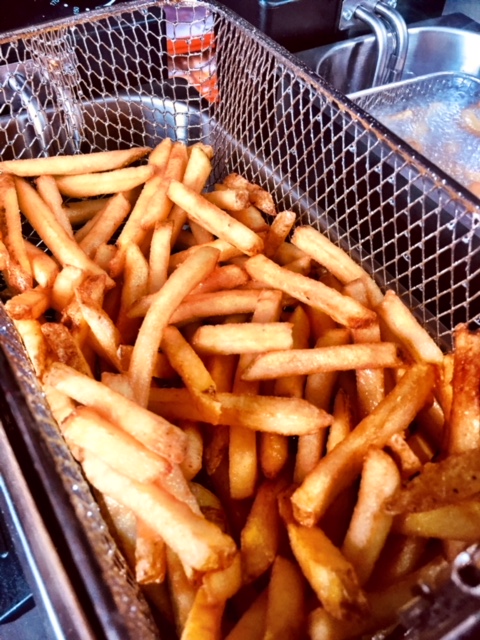 If you have visited the menus section of our website, you will have already seen that our catering packages are suitable for all budgets, and sizes and styles of events. Our wedding menus are particularly varied because we understand that every couple is different. This is why we offer dining options that are suitable for grand and formal wedding receptions and more lowkey, intimate celebrations alike. This is reflected in the range of wedding packages we offer, which cover everything from simple yet elegant buffets, and contemporary 3 course meals with waiting staff to provide table service, to the full works with front of house staff to provide a canape and drinks welcome reception, and an evening buffet following the main wedding meal.
Hog Roast Warwickshire will also lay all tables with real crockery and napkins at your Warwick hog roast. We can also lay table arrangements, guest lists and serve wine and water throughout the evening. Drinks at reception and also be served, though these will have to be provided by you.
As your guests arrive we'll provide them with canapés, once all of your wedding guests have been seated and have had time to settle down and relax the waitresses will then start to serve the starters you choose. We serve the main course as a buffet, and our hog roast specialist chef will carve the pig, chicken, lamb or beef as the waiting team serve the other dishes. Following on with this fantastically professional service, the dessert is prepared, dressed and then served to guests at their table – as will the wedding cake.
In the evening, after the main meal is out of the way and the party starts we'll lay a scrumptious buffet on serving tables for your guests to enjoy. The buffet is every bit as good as the meal, there's no change in quality and it's great to have a buffet in the evening as your guests will soon get hungry again.
If you ring up today to book a Spitting Pig Hog Roast you'll be assigned the chef for the evening who can help you with the entire event process and will be here to give you advice and opinion on the event so that it's as good as it can be. Which is why when people book Spitting Pig they love staying in contact with us because we don't mind speaking to our customers and helping you however we can do. Even if you just want to know a little more about hog roasting and the services offered, we'd be happy to take your phone calls and emails and explain why hog roasting is so great