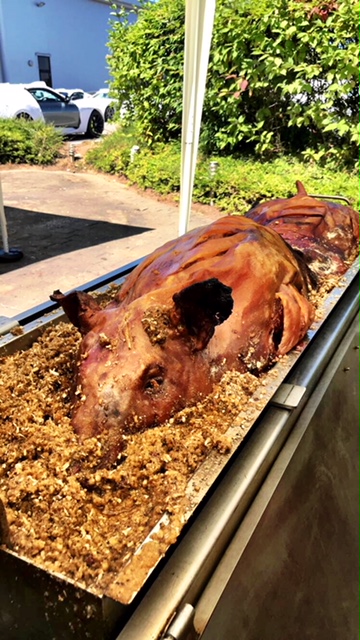 The solution to all of your catering needs is Spitting Pig Warwickshire. We have the best hog roast company in the land with an expert focus on event catering, be it an anniversary or a business breakfast.
We're unique as far as caterers go because we have no aversion to renting out the equipment we use to make our epic hog roasts. You can hire a machine for any purpose, it doesn't matter one bit why you need the machine, we're happy to rent machines to anybody who's willing to pay.
You can be having a quiet family barbecue in your back garden or you could be wanting to do the cooking at your own party event. Regardless of why you want the machine, renting a hog roast machine for your hog roast Stourport on Severn is unquestionably a wise choice, and if you're one of the many people who likes to get things done yourself then we know you'll love our hire option above all else.
One of the biggest selling points of a Spitting Pig machine is that they're built for ease of use; hog roasting with our machines whether it's your first time or your 10th is always easy. Using a hog roast machine is straight forward, all you have to do is load the machine with the meat you like – any meat, chicken, beef, and lamb, whichever you choose – and turn it on. Then it's just a matter of keeping your eye on it and making sure it's cooking well.
The Spitting Pig machines are gas-powered and will need a bottle of gas to run on. Fortunately, you don't have to start worrying just yet about how much gas costs and where to get it, because we throw in with all our machine hire, a free bottle of gas. Also, asides from giving you the gas to do your hog roast in town, we also deliver the machines to you without cost, and when your hire period is up we will collect and return the machine without charge. As for the technicalities of the machine, if you aren't overly confident about using them, we will show you on delivery how they work, it's all very easy and we haven't come across a customer yet who's struggled to make a scrumptious spit roast.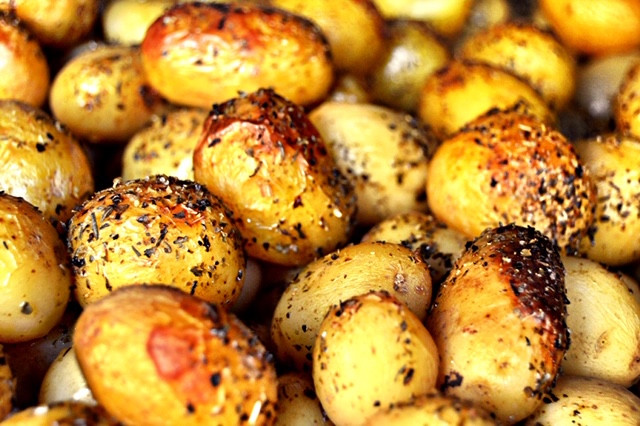 For any of our famous services, all you have to do is contact us, and getting in contact with Spitting Pig Warwickshire for your hog roast in town is trouble-free. Simply pick up the phone and give us a call any time between 9-5 on any weekday. There will always be someone to pick up the phone and assist you with your questions and be there to help you with a quote or to make a booking. That's just one of the many options there is, the other option is to contact us via email.
If you want a quote for your event, you don't have to contact us with either, all you have to do for a quote is to scroll up the page a little and fill in the quote submission box. We'll then contact you with your quote for a hog roast Warwickshire.
Booking Spitting Pig for your catering or booking a machine for a hog roast is really easy, why not give us a call and have a chat with the team.