As a corporate caterer Hog Roast Keresley is able to provide our corporate clients with a range of different services for their business. Some may think that corporate catering is solely reserved for the big occasions such as networking events or industry conferences. Corporate catering, however, is as much a tool for the day to day running of a business as it is for the big occasions. At Hog Roast Keresley are dining services can be employed for a myriad of reasons, and often they can be as simple as providing lunch for your staff.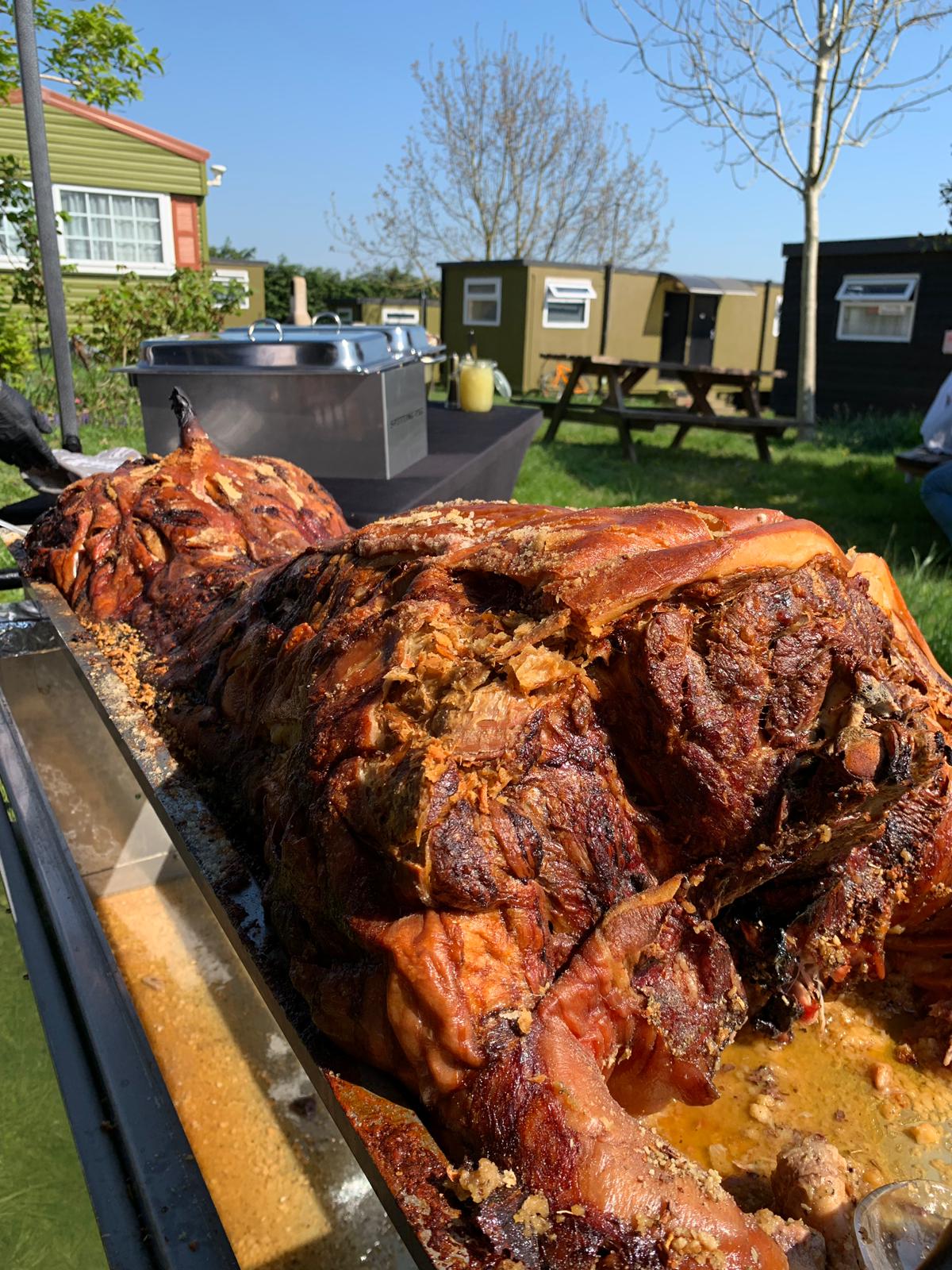 As an independent business ourselves we know that the increasingly popular move to hybrid working has changed the way we all work, and now those in-office days can feel a whole lot more daunting when we're used to the comfort of our own home. One of the things that a lot of workers will appreciate about being able to work at home is the access to their own kitchen. Lunch time gets to be a more enjoyable period when you've got the joy of your very own oven and fridge to work with. It is well known that lunchtime can really make the experience of a day much better, but when you're in the office workers will just have to usually make do with the local supermarket or their own packed lunch. It's so small and simple, but it really can affect staff morale, so to better manage your team why not treat them to the odd catered lunch from yours truly at Hog Roast Keresley?
Our hot and fresh dining will make those office days all the more worthwhile for workers. Pretty soon they'll be looking forward to coming into work more than working from home as they know they'll have a hot hog roast roll waiting for them at lunch time from Hog Roast Keresley.
Hog Roast Keresley can work with office managers to plan out regular office visits with a variety of different menus. It is one of the most popular aspects of our corporate catering for a reason, so why not come to us today and have a bit of what everyone else is having too!