Our Lionesses have marched on once again to the quarter finals of the Women's World Cup (thought it was by no means an easy ride to get there). After a pulsating penalty shootout with Nigeria on Monday, Chloe Kelly and the rest of the Lionesses go on to the quarter finals to face Colombia on Saturday morning, and so we here at Hog Roast Bulkington catering are available once again to provide all of your match day dining with our succulent roasts and exceptional freshly catered foods.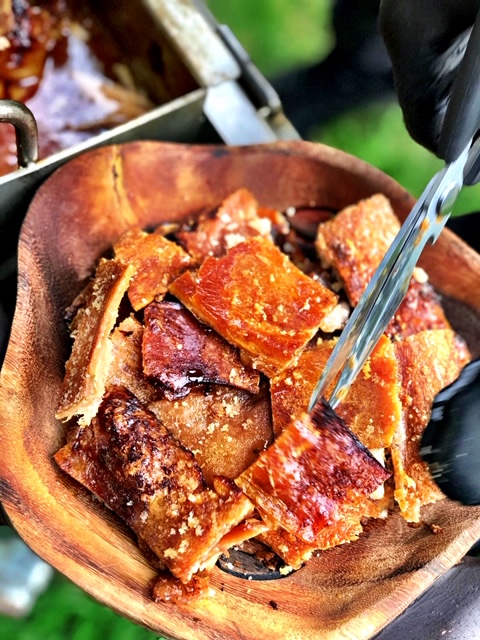 Even though the Lionesses may have ridden their luck on Monday to make it through against Nigeria, those that called in Hog Roast Bulkington to provide their round of 16 dining certainly weren't riding any luck, instead putting brilliance and great tastes down to a guarantee by calling in our catered services. As we have done throughout the entire tournament so far, Hog Roast Bulkington brought our customers special match day menus to help spur on the support and the celebrations. As the matches have tended to start in the late morning and stretch across lunchtime, our pulled pork and barbecue menus have been an excellent addition to the match day experience. Customers have been able to enjoy handcrafted gourmet sausages, munched on freshly made pulled pork rolls shredded straight from a whole roasted pig to plate, picked at freshly made salads, roast potato sides, bite size canapés, and even a couple of creamy and savoury desserts to help get through the extra-time stress.
Even when the match is a difficult, pain-staking watch as Monday proved at times, we at Hog Roast Bulkington know that our customers are going to have their eyes glued to the screen at all times and won't want to miss a second of the action. That is why our buffet catering has proved so popular since there is then little need to miss a thing. Our staff can dish out your foods at your request, and even move through the room with platters and canapés too so you really don't have to miss a second!
With Saturday's quarter final assured to be another classic, why not add to the day even more with Hog Roast Bulkington catering too! There's still time to call today!