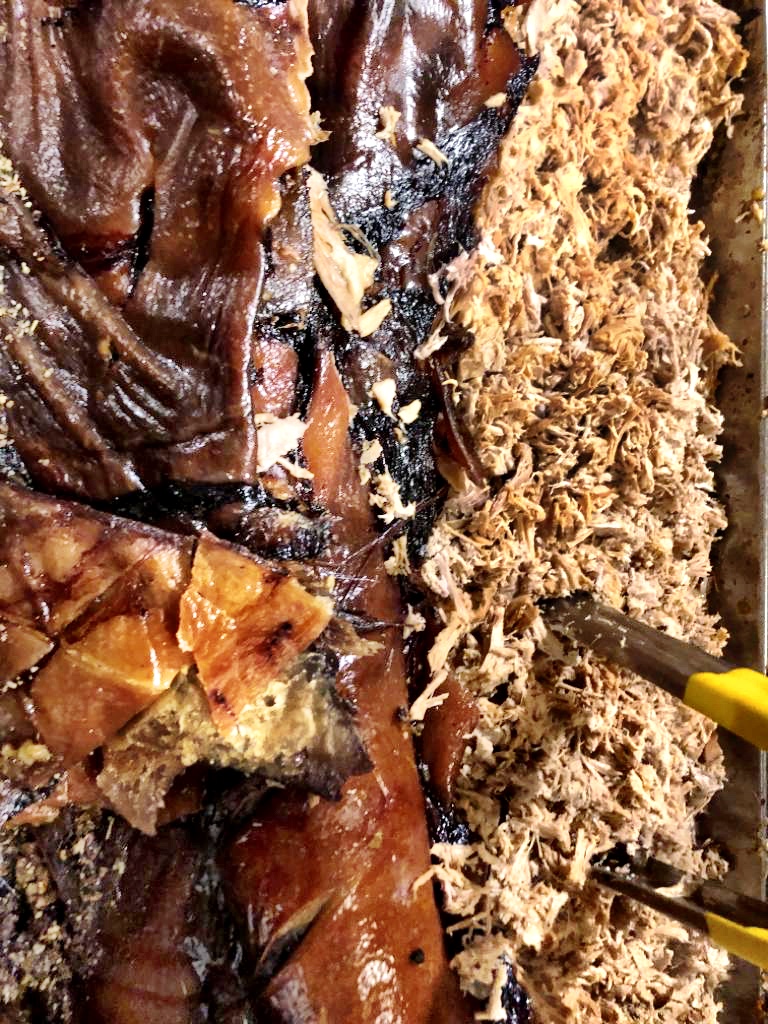 From smaller gatherings such as birthday and retirement celebrations to larger ones including weddings and special corporate functions, a hog roast catering experience can make all events memorable. Spitting Pig has become the go-to choice for speciality hog roasts in Redditch and the greater Warwickshire area. We love what we do and the quality of our hog roasts show that. Our aim is to provide the best hog roasts for your event while removing all the stress of catering for you in the process.
The combination of our delicious and juicy hog roasts and our expertly trained chefs and professional caterers and roasting equipment make for a fun and engaging catering centrepiece. Whether it's a small intimate gathering or a loud and vivacious celebration, a slowly roasting hog on an open spit makes for a great conversational starter, which adds to the social aspect of all events.
Hog Roasting Is Suitable For All Occasions in Redditch

Our wide-ranging menu options combined with our extensive experience and ease of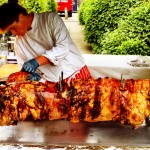 adaptability make hog roasting suitable for all types of occasions and events. We've had the pleasure of catering at birthday parties, wedding functions, corporate events, anniversary gatherings, charity fund raisers, and small family gatherings to name just a few. Our services are totally flexible which means that we can cater to both small and large sized events and whether the event is being held indoors or outdoors doesn't make a difference to us.
Hire A Hog Roast Machine For Your Next Event
As well as offering full packages that include the service of expert chefs, and an experienced team of catering staff, we also offer customers the opportunity to be the master of their very own hog roast feast. Our hog roast machine hire offering is extremely popular and the fact that we can also provide the cooking gas and a freshly sourced hog. Our chef will ensure that on delivery, you have all the knowledge needed to successfully roast your own hog.