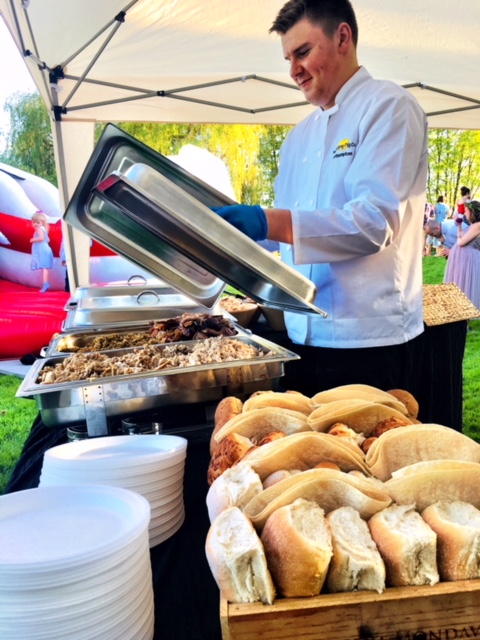 Studley certainly isn't a village that is short on pubs, as it has no less than 17 of them within one square mile. It is also a place that is very into arts, culture and sport, with its own Musical Theatre and Operatic Group who treat local residents to annual spring and summer shows, as well as a popular sports club offering a wide range of activities including football, cricket, crown green bowling and tennis.
Whether you prefer indoor or outdoor entertainment, the Hog Roast Studley team can provide you with fabulous food and a great atmosphere in the location of your choice. We can cater for any kind of public event or special occasion, no matter how large or small, anywhere in Studley. We are able to do this because we have menus suitable for all celebrations, talented chefs who always hit the ground running and versatile, yet compact equipment that can be transported and set up anywhere.
Great Food For All Occasions in Studley
If you want an ample supply of freshly cooked, ethically-reared pork to feed the spectators at a local concert or sports event, a sophisticated 3-course wedding menu or an inventive buffet for a private party, the Hog Roast Studley team can do it all, and what's more, we will freshly prepare everything at your venue in front of your guests.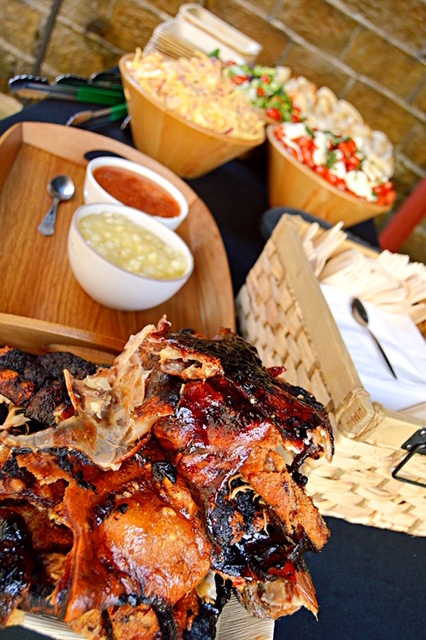 All of our ingredients are carefully selected from only the best local produce available and our extensive range of menus are designed to take everyone's dietary requirements into account. This is why we don't just offer fabulous pork, we also supply a range of different meats, including beef, chicken and lamb, as well as vegetarian dishes and gluten free options to ensure none of your guests feel left out or have to compromise.
Our consideration for different tastes and diets extends throughout all of our menu choices, including our starters, desserts, canapes and side orders. We will always adapt any of our dishes to meet the individual needs of your guests and we always go the extra mile to make sure everyone is happy.
From our menu options and preparation of your food, to the exemplary service you will receive through your event, Hog Roast Studley will stop at nothing to make sure all of your guests have a great time and are well taken care of.