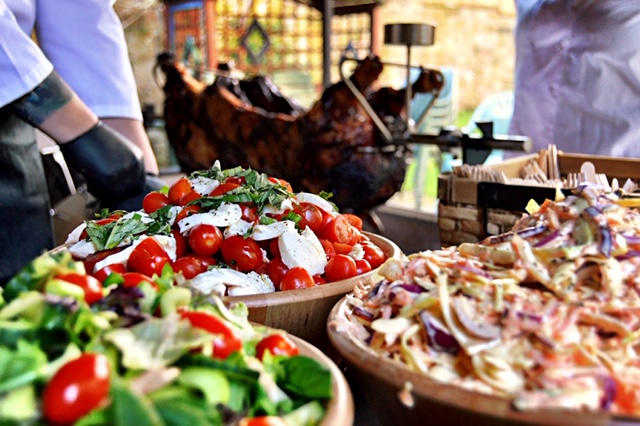 Southam is a busy market town located in a designated conservation area in South Warwickshire and got a mention by Shakespeare himself in his play Henry VI. Its long history is evident through the different architectural styles displayed in Southam's eclectic buildings, including the Grade II listed Holy Well, which has been in use since the Middle Ages and its mixture of Tudor and 17th Century structures. Southam is always a hive of activity, with regular farmers markets, a variety of community events and a thriving sports and social club.
With such a lot of different things going on in the town, Southam needs a catering company who is capable of providing high quality food for any occasion and luckily, the local residents have exactly that, in the form of Hog Roast Southam. Whether it be food to feed the fans of local produce at a farmers' market, a buffet for a sports club party, an elegant wedding menu or a feast for a festival, we can do it all.
Great Food For All Occasions in Southam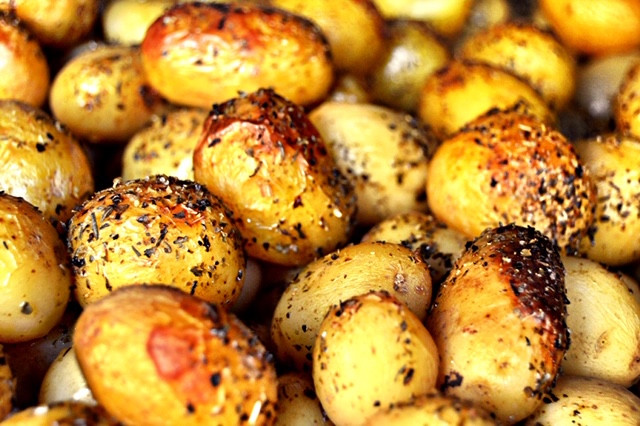 Here at Hog Roast Southam, we thrive on the diversity of our clients and in turn, our clients love the vast range of menus we can offer them, not to mention our versatility, our ability to cook anywhere for any amount of people and our flexible service style.
Our highly experienced catering team and events staff have the ability to adapt to any surroundings and prepare any of our menus from scratch at your venue. From our premium standard, ethically-reared pork and alternative meats, through to our vegetables and dairy products, every ingredient we use is locally sourced from the best food producers in the area.
We always adjust our approach accordingly, depending on the theme of your event, the number of guests we are catering for and whether you would like a relaxed or more formal feel. We can deliver vibrant, varied buffets with enough options to please all palettes, including a multitude of vegetarian alternatives to accompany each of our menus, as well as formal 3-course meals complete with canapes and full table service.
If you need a company who can cater for all tastes and events in the area, with the flexibility to cook in any indoor or outdoor location, Hog Roast Southam have the expertise to meet all of your needs.