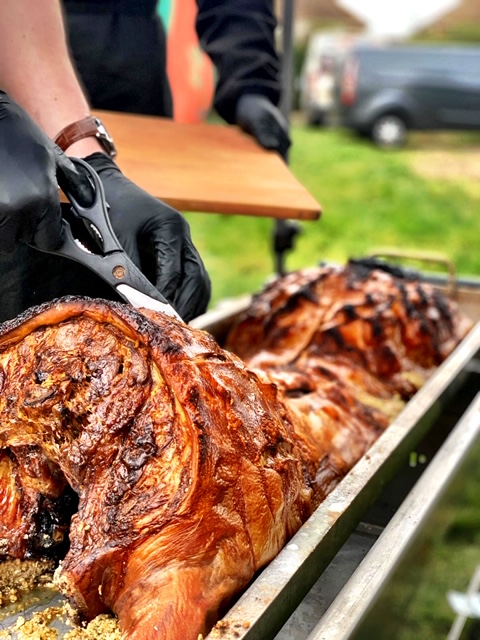 This large North Warwickshire village on the River Anker developed thanks to the construction of the Coventry Canal and the growth of its coal mining and clay industries as a result. It is built on the site of an ancient abbey, whose stones were used to construct Polesworth Hall in the 16th Century after the abbey was destroyed during the Dissolution of the Monasteries. Another building in Polesworth that still stands today is Pooley Hall, which was built in 1509 and has some of the oldest surviving brickwork in the country. Today Polesworth is a popular commuter village, due to its good transport links to larger towns and cities in Warwickshire.
If you want some great food for a special occasion but you would like to avoid the hassle of transporting all of your guests further afield to get what you want, the Hog Roast Polesworth team are the ideal solution. We can give you the same high quality food you would expect from a city centre restaurant and freshly prepare it for you in the location of your choice.
Great Food For All Occasions in Polesworth
Our practical and incredibly versatile cooking equipment allows us to provide you with varied menus fit for all occasions, tastes and budgets in any indoor venue or outside space in Polesworth. The Hog Roast Polesworth team can cater for everything from family parties and wedding receptions to large outdoor events, whilst always maintaining the highest standards of food and service.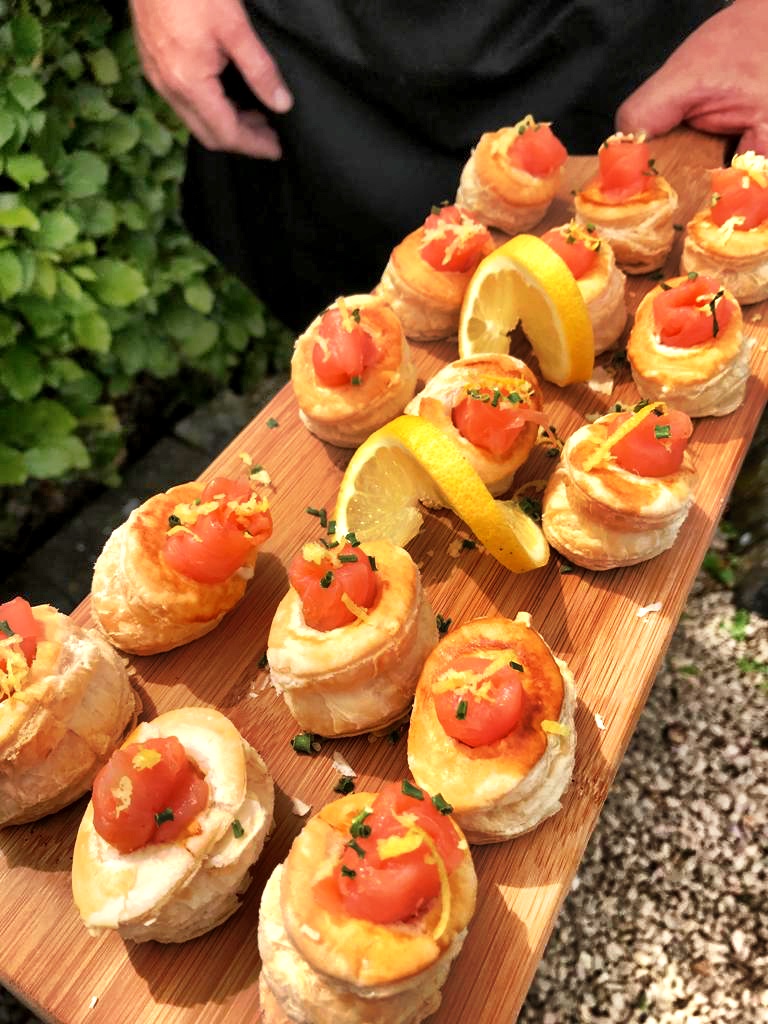 Every ingredient on all of our menus is sourced from the best local suppliers and incorporated into a vast range of classic and contemporary menus. We offer the finest quality hog roasts in the area utilising premium ethically-reared meat that is then patiently slow-roasted for several hours to deliver maximum flavour and succulence.
We invest just as much time and effort into all of our other dishes too and whilst the meat is cooking, we will be busy preparing your starters, desserts, canapes and side dishes, depending on your menu choices, all ready to be served right on cue. We also offer an inventive range of vegetarian options and gluten-free substitutes to ensure the needs of all of your guests are catered for.
If you want high quality food and service and the convenience of being able to host your event close home, the Hog Roast Polesworth team tick all the boxes.