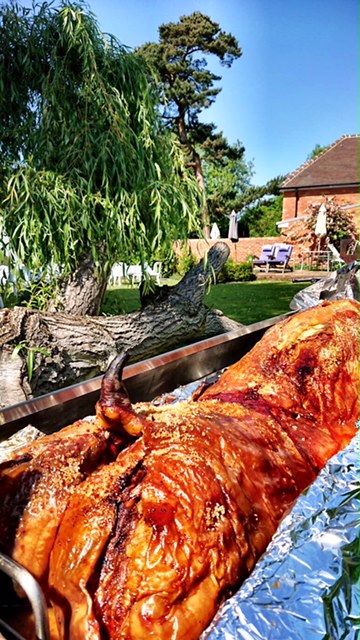 Need a taste of something a bit different and more special for your next event in North Warwickshire and Maxstoke? Then look no further than Hog Roast Maxstoke – the only caterer providing unrivalled hog roasted dining to events throughout the area. Our services are like no other, as we put an on onus on unique slow-roasting methods to provide a different touch (and most assuredly a quality one too!) to our events.
Hog Roast Maxstoke are capable of administering catering for any type of event, no matter its guest list size or budget – we are flexible to your needs. So, whether you need catering for a wedding, corporate function, birthday party or more, then Hog Roast Maxstoke are here for you with our fine tasting slow roasted meats assured to impress any event.
Our chefs put on a dazzling show of fire and spice as our hog roast is prepared fresh on the day of your event and slow cooks over hours using our renowned mobile spit roaster. With the spit roaster we believe your event receives the bonus of something a bit different and spectacle inducing, as well as a ensuring that the roast itself is cooked to an utmost perfection.
Our chefs are experts of spicing and texture as the spit roaster ensures a delicious meaty charring across the whole of our crispy hog roast while also keeping the meat underneath as juicy and flavoursome as it can be. It's an impressive sight to see the whole hog roast finished, and once complete our chefs can get to work whipping you up a variety of exquisite roast dishes. Try our freshly pulled pork rolls or indulge in a full Sunday roast complete with all the glorious trimmings. It doesn't get better than this!
Food Prepared Your Way with Hog Roast Maxstoke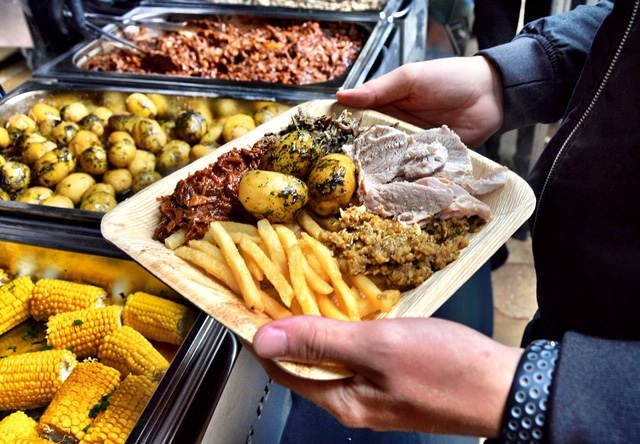 Hog Roast Maxstoke are dedicated to crafting a catered menu just right for your event and budget. Our team can work with you to refine a perfectly suited buffet or set-menu serving of quality meat, vegan, vegetarian, and gluten-free dishes. We will always work to your budget since we don't want anyone to feel limited by a hefty bill. Our fine food deserves to be experienced by all!
So, remember the name – Hog Roast Maxstoke for the finest food experience in event catering! Call today.