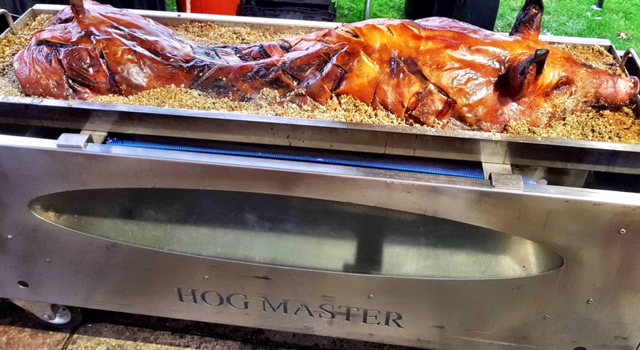 The village of Bulkington has strong connections with literary legend George Elliot, who was born in the local area and her aunt and uncle are buried in the village's Grade II listed St James Church. Part of Bulkington became a conservation area in the 1980s to preserve the remaining original buildings, many of which had already been knocked down to make way for more modern developments. Its 16th Century Manor House has stood the test of time though, and has had several different uses during its long history, before finally becoming a hotel.
Whether you are a fan of the traditional or the modern, the Hog Roast Bulkington's seamless fusion of classic cooking methods and contemporary menus will guarantee to whet your appetite. We have put our own modern twist on the age old method of hog roasting and we are very proud of the way we have added our own unique touch of finesse to this rustic cooking style.
Great Food For All Occasions in Bulkington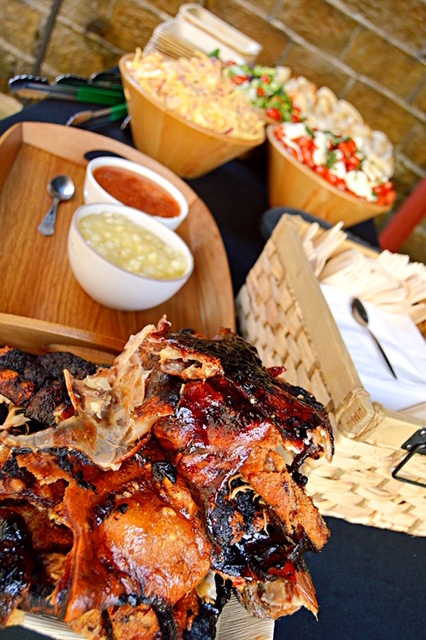 You will not find better quality meat or chefs more skilled at cooking it anywhere in the local area. Hog Roast Bulkington's superior hog roasts make a superb addition to any event and our friendly and efficient catering team are capable of serving a large crowd of people with a consistently high standard of food from the first plate to the last.
We are just as skilled at catering for smaller and more formal occasions because we have the flexibility to adapt our approach for every event we cater for. Our impressive range of menus will leave you spoilt for choice with our selection of starters, mains, side orders, desserts – and for those extra special occasions-canapes.
Everything we provide is made using the best locally-sourced ingredients available and freshly prepared at your venue whilst the meat is slowly roasting. We take everyone's needs into consideration when we are planning our menus, which is why we also offer an array of meat free dishes and gluten-free substitutes. If any of your guests have any specific requirements, all you need to do is let us know and we will make sure they are well taken care of.
With such a lot of excellent quality options available and the flexibility to meet all of your requirements, the highly experienced Hog Roast Bulkington team are an absolute must for any event in the area.