Hog Ro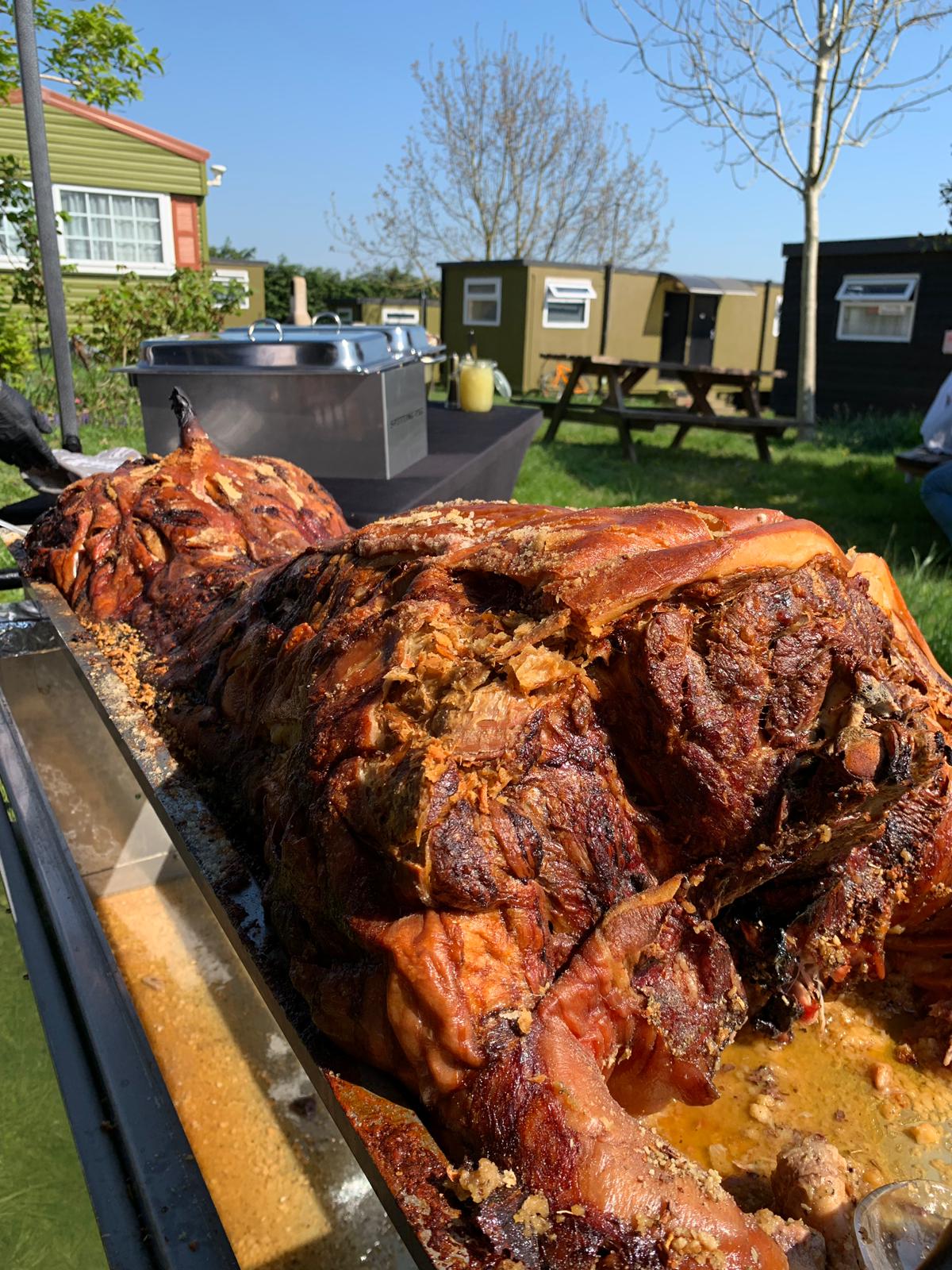 ast Baxterley are a fine meat caterer with a team of expert staff here to provide the very best in culinary dining for your events around Baxterley and North Warwickshire. We're not just like your regular old caterer though; at Hog Roast Baxterley we mark ourselves out from the crowd with an entirely unique approach to catering with finely roasted and traditionally made pork roasts assured to liven up any event.
We are available to hire for any type of event and will always work flexibly to your budget so that no one need miss out on the great taste of our slow-roasted specials. Weddings, corporate events, anniversaries, small dinner parties, festivals and more – Hog Roast Baxterley can manage it all. We pride ourselves primarily on our high-quality meats meaning our sourcing methods must be rigorous.
We prefer to go local when possible, since British farming is always at the forefront of quality, and only pick out from the top end of the shelf to give both our chefs and our customers the best tastes possible – that premium quality doesn't come with the premium cost on your end though!
Our methods are different, and that comes reflected in the brilliant taste difference. With our very own spit roaster we freshly prepare and slow cook our hog roast just right. To us the spit roaster achieves an exceptional level of perfection as the pork skin crisps deliciously and adds a lovely texturing to the delicate and juicy meat underneath. With our chef's aptitude for spice and flavour too your hog roast is assured to be a taste experience like no other.
Serving Up An Unrivalled Taste Just For You in Baxterley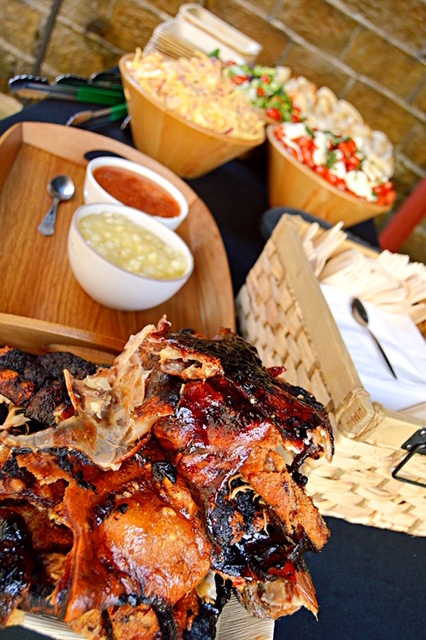 At Hog Roast Baxterley we never impose limits on our great taste. That's why we offer so much more than just our speciality hog roast. While we'd always recommend it, we also have a range of salads, canapes, sides, and more meat options as well as vegan, vegetarian and gluten-free substitutes so that no one needs to compromise on our great flavour. Choose to dine in our buffet feast or pick and customise one of our set-menus so that you get exactly the food that you want. Whatever you need, and at whatever budget we will happily work to your specifications.
So, call Hog Roast Baxterley today to book us in time for your next event!