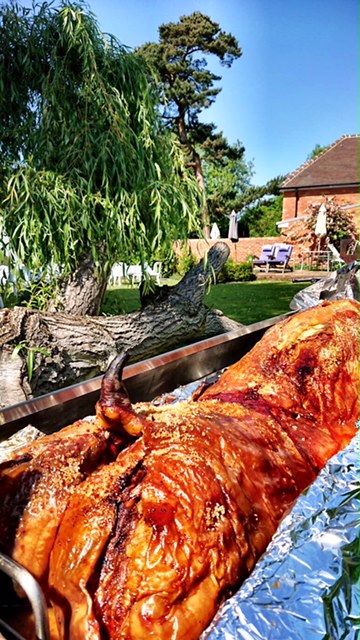 Hog Roast Baddesley are a fine meat caterer with a team of expert staff here to provide the very best in culinary dining for events all throughout North Warwickshire and Baddesley Ensor. We provide a service like no other on the market with a unique speciality in hog roast dining done through a blended method of traditionality and modern flair. We are available to hire for any type of event and will always work flexible to your budget so that no one need miss out on the great taste of our slow-roasted specials.
Be it weddings, corporate events, anniversaries, small dinner parties and more, we always deliver with a unique food experience unrivalled in the business. By hiring Hog Roast Baddesley, you are receiving the refinement of a perfect hog roast experience that will have guests clamouring forever after as its taste and spectacle is assured to light up any event!
Our main attraction is our incredible spit-roast which you can either hire directly from us and try for yourself or allow our expert chefs to put together a slow-roasted delight that will truly wow your guests. With their skill our chefs put together a fine freshly made roast that cooks for hours until it is ready at an exact perfection of texture and flavour.
The result is an exquisite pork roast teeming with incredible mouth-watering flavour that can be served in a variety of ways – from roll fillings to full plate incredible meat cuts served with perfectly roasted veg and potatoes. Hog Roast Baddesley also works with only the finest quality meats available and we ensure that they are sourced locally too.
Satisfaction Guaranteed In Baddesley Ensor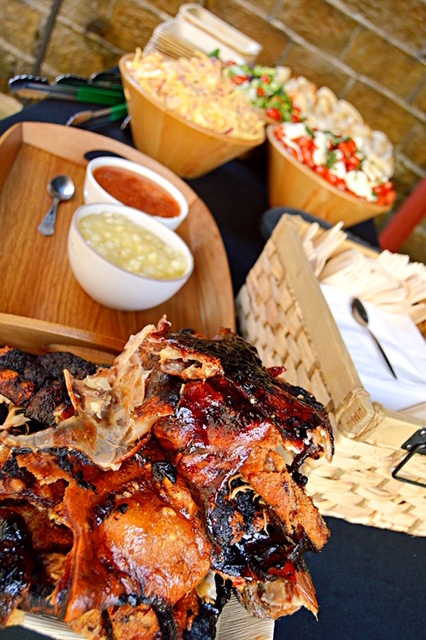 Hog Roast Baddesley provides an extensive range of food items beyond just our speciality hog roast. With an array of salads, canapes, sides, meat options, or vegan, vegetarian and gluten-free substitutes there is something to be found for everyone. Choose to dine in our buffet feast or pick and customise one of our set-menus so that you get precisely the food you want the way you want it. Whatever you need, and at whatever budget we will happily work to your specifications.
So, don't delay – for a unique dining experience guaranteed to impress call Hog Roast Baddesley for your next event!