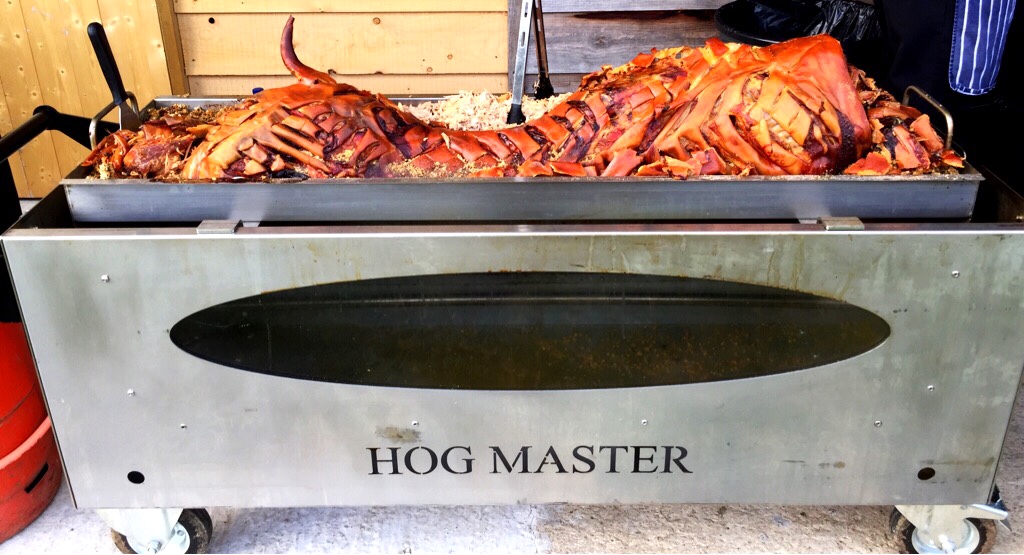 As Stoneleigh Park is the host of a major annual agricultural event, the local residents are clearly huge advocates of homegrown produce and here at Hog Roast Stoneleigh, so are we. We are incredibly choosy about the provenance of all of our ingredients and we only ever hand pick the best locally-produced fare, from our ethically-reared meat to our free range dairy products and organic fruit and vegetables.
During the many years we have been in operation, we have never compromised on the quality of our ingredients and it is something that is valued greatly by all of our clients. In order to make the most of our fresh ingredients, we always make everything from scratch at your venue on the day of your event, even if we are catering for a large amount of people or providing one of our more complex 3 course menus with canapes, which is becoming an increasingly popular choice for wedding receptions and corporate entertaining.
We always arrive on site several hours before serving time to ensure every detail is absolutely perfect and your food is ready right on cue. We will also serve your food in the way best suited to your event, whether it be a help yourself buffet or more traditional sit down meal.
Local, Professional Catering Team in Stoneleigh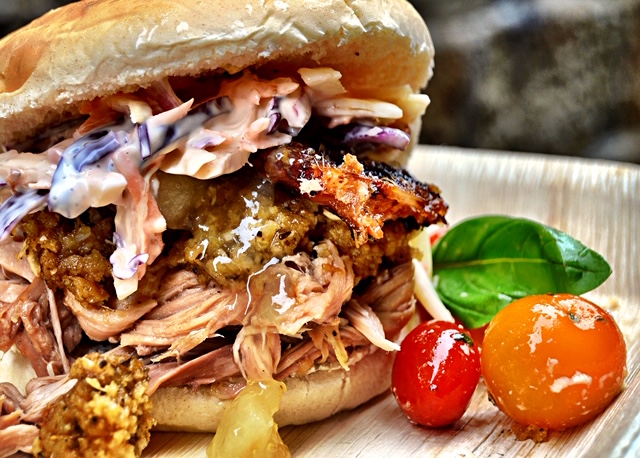 We may be best known for being the number one supplier of hog roast catering services in the local area but if you would prefer something a bit different or you have guests with different tastes and dietary requirements, the Hog Roast Stoneleigh team can also provide a wide selection of different slow-roasted meats and inventive vegetarian dishes for all of our main courses, starters, side dishes and canapes. We are also always happy to tailor any dishes to meet your needs and provide gluten and dairy-free substitutes for example.
If you would like your celebration to have a more formal feel, we can also supply our own enthusiastic events team who will provide exemplary service from the moment you arrive and greet you and your guests with a tempting platter of canapes, as well as providing efficient service throughout your 3 course meal.
If our fresh, locally-sourced ingredients, ability to cater for all diets and occasions and flexible style of service appeals to you, please do not delay in getting in touch with Hog Roast Stoneleigh to discuss your requirements.